The Baths of Caracalla are among the largest and best preserved public baths in Rome.
They were built by the emperor Caracalla at the beginning of the III century A.D., in a densely populated area along the Via Appia, and they were famous for the richness of their decorations and for the numerous works of art exhibited inside.
The Roman citizens could take advantage of communal spaces and multiple services, all at reasonable prices.
The Baths consisted of a large fence that enclosed the main building, in which there were the calidarium (warm room), the tepidarium (lukewarm room), the frigidarium (cold room) and the natatio (outdoor pool). Beside them were rooms for steam baths and massages, gyms and dressing rooms. Its enormous halls preserve part of the elevated parts and the extraordinary decoration in colored marble and mosaics.
Duration: 2 hours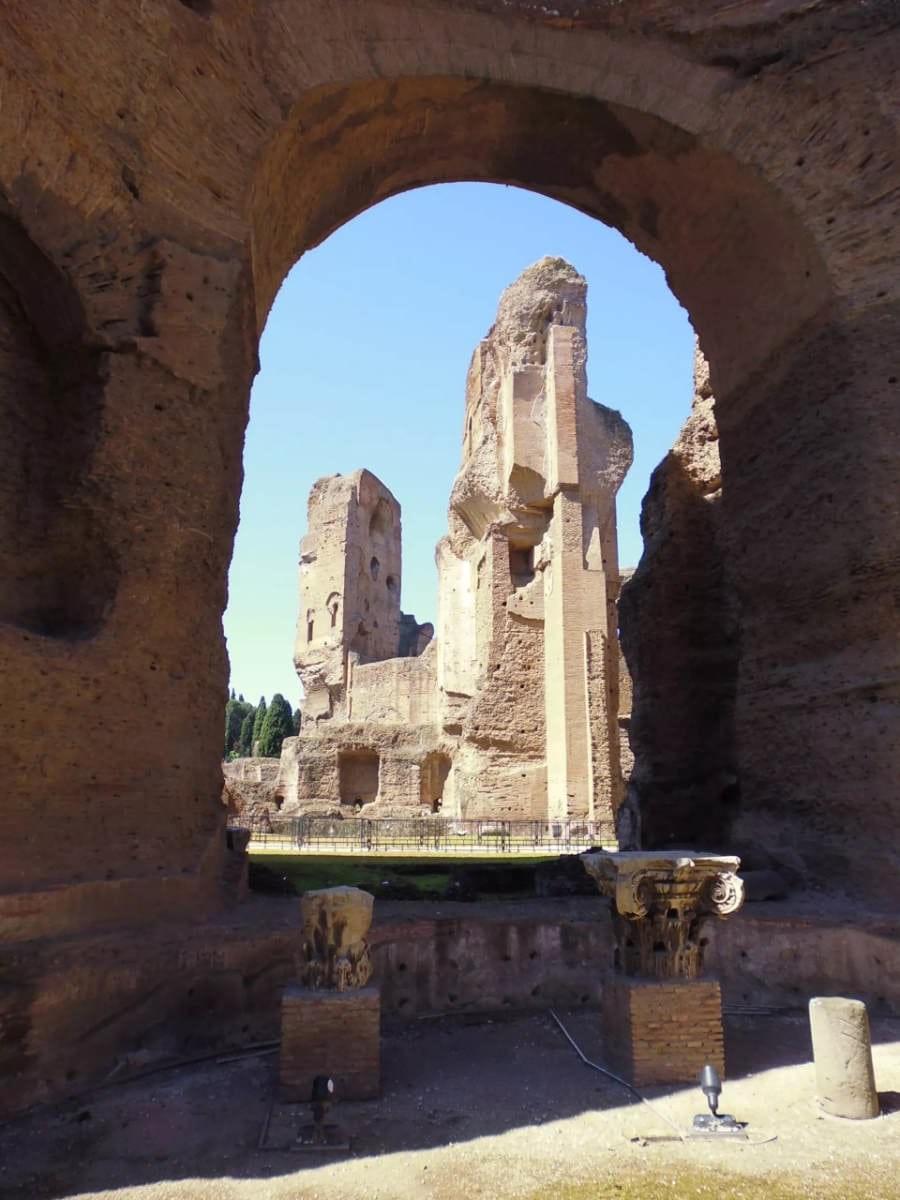 TOUR USEFUL INFORMATION
Entrance ticket: Full € 8, reduced € 2
Further informations at: Coopculture's website 
COST
Guided tours cost € 60,00 per hour, for groups of 1 to 5 persons. 
The cost does not include entrance tickets, reservations, transfer costs, radios with headsets and tips.
For any request we invite you to contact us by mail: we will be happy to help you realize your tailor-made tour.
Contact Us for further information