We are Barbara and Magda, professional tourist guides of Rome. Sometimes we will be accompanied by a very special flag: a small Wonderwomen. Because every day among the beauties of Rome it can really be wonder …. 😀
Follow us in our adventures !!!
Barbara Bruzzesi
I was born and raised in Rome where I still live today, I graduated in Art History and I am a restorer of ancient and modern paintings (oil on canvas, oil on board, frescoes etc.).Working as a restorer has made my sensitivity to color very fine. I am fascinated by the various techniques of the great Renaissance artists in the use of color such as "cangiantismo" and "tonalismo Veneto" which deeply influenced Italian painting. In 2015 I became a licensed Rome tour guide to share my knowledge and my special love for the Eternal City, its history and its masterpieces. No one knows Rome better than a local!
Magda Fossati
I graduated in archeology in Turin and have been living in Rome since 2000, where I first worked as a freelance archaeologist for 15 years. This period was very important in my training, because it allowed me to "touch" the ancient artifacts, and to get closer to the different ways through which archeology is revealed in this city. The ancient times of Rome can be discovered not only in its museums but also in a small courtyard, in the breach of a wall, in the name of a street… In 2015 I became an authorized tour guide and now I would like to share my knowledge with visitors, offering them a different perspective, that of an archaeologist!
Why choose an Authorized Local Guide?
Who is the Authorized Local Guide?
The Authorized Local Guide is a professional who has obtained his license through a state examination (not private), aimed at verifying his knowledge of all aspects of the territory for which he is qualified to be a guide (in our case the city of Rome and his Province). These are historical, historical, artistic, geographical and ethnographic knowledge, which cover a period of time from protohistory to contemporary age. To these must be added a basic knowledge of Italian Tourist Law and a good knowledge of one or more foreign languages.
The Rome Local Authorized Guide is recognized by the license that it is required to show during the visit.
How to become an Authorized Local Guide?
In Rome being an Authorized Local Guide means having passed a public exam consisting of several tests, organized by the Province and subsequently by the Lazio Region. The last of these exams was held in 2015, in accordance with the Regional Law 50/85. On that occasion Barbara and Magda got their license.
The exam consisted of:
Written test with questionnaire on:
History of art, archeology, geography and environmental economics (general and localities in the province of Rome);
Oral tests on:
History of art, archeology, geography and environmental economics (general and localities in the province of Rome); general notions of Italian legislation and tourist organization; duties and rules for exercising the driving profession; conversation, reading and oral translation, of a piece written in the foreign language chosen by the candidate.
Why choose an Authorized Local Guide?
Because the Authorized Local Guide is specifically prepared for a city and its territory. In our case, Rome!
In Italy the current interpretation of Art. 3 of Law 97/2013 extended the qualification obtained in a single region to ALL the national territory. This also for qualifications obtained following courses and exams managed by Private Bodies.
It follows from this interpretation that:
Regardless of where the driving license was obtained and from which type of exam was taken (public or private), today in Italy any guide can exercise anywhere. But no guide can be prepared to illustrate ALL Italy!
The Local Authorized Guide offers you the guarantee of a high level of preparation and professionalism, precisely because of your training and the examinations you have taken!
Our back ground
Barbara and Magda are Local Authorized Guides since 2015 and in this for their "new" profession they have poured the competences accumulated in their previous activities.
Barbara has a degree in art history and is also a restorer, she has a great passion for painting and will take you on a tour of churches, museums and Roman palaces explaining every single detail.
Magda graduated in archeology in the 1990s, because this was her first great passion. Practicing archeology has required a continuous updating of the subject, traveling outside Italy to learn about the great civilizations of the past and years of field work. Almost all of these years have been spent working in Rome and have been full of discoveries, some of which converged in some Museums of the Capital. An experience of life and work that today is ready to share with those who really want to know the Beauty of Rome!
Why choose B&M?
B&M Local Tour Guide was born from the desire to obtain a "tailor made" space in the vast panorama of the Roman tourist offer. We follow the principles of the Slow Tourism of the city, promoting the quality of the visit and a timing suitable for visitors.
We are not a Travel Agency, but we can give you all the necessary tips to better prepare your visit. For this reason we prefer you to buy or book your tickets for entrance to the major museums and archaeological areas of Rome (Vatican Museums, Colosseum-Foro-Palatino, Villa Borghese), so as to choose the preferred visit arrangements .
And to help you manage your travels, you will see that all tours in places some distance from the Center always have an indication of which public transport you can use. If you prefer to use a private transport, we can help you find one.
In return, no gigantic groups, in which it is difficult to follow the guide and pay attention to what one visits, or forced marches to respect the times.
You will be our group, because our tours are exclusively private!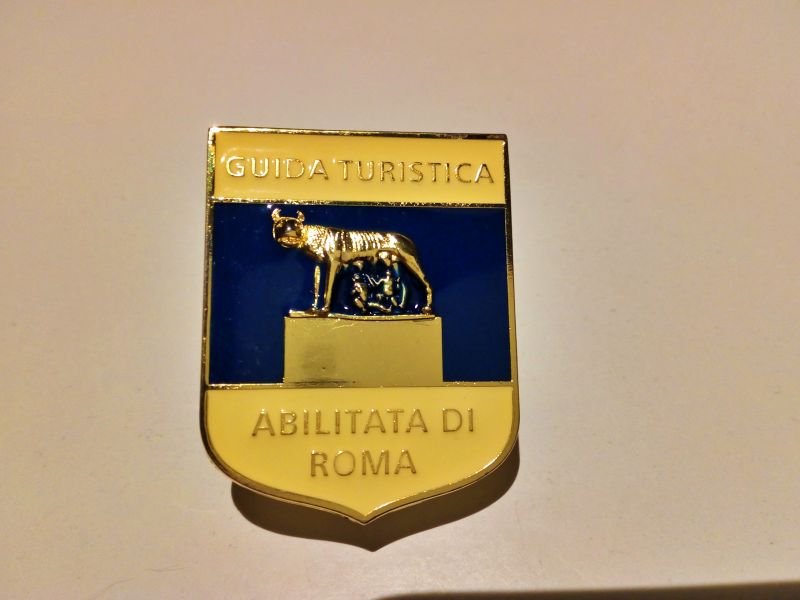 The reviews of our customers about our tours and the way we work
My boyfriend and I were on one of Barbara's tours of the Colosseum and had a fantastic time. It was my first time in Rome and I feel that I learnt so much, Barbara was very knowledgeable and had a ton of interesting facts for us as well as the answers to all of my questions. As a history lover this tour is a must! Excellent value for money and really enjoyable, I'm already looking forward to the next one!
Buongiorno, un sentito ringraziamento alla dott.ssa Magda Fossati per la sua gentilezza e la sua professionalità. Sarà sicuramente un piacere partecipare nuovamente ad altri percorsi. Davvero bello. 
Grazie 
My husband and I and our two teenage children had a 1/2 day tour of the Colosseum and Palatine with Magda in Oct 2018. Magda is a rich source of information and we learnt many things that we would not have known if we would have toured these areas alone.
I would thoroughly recommend Magda as a guide in Rome for your family.