Imperial Forum Museum and Trajan's Markets
The Markets and the Forum of Traianus are a large archaeological area, overlooking Piazza Venezia with its splendid brick façade. They tell the story of the city and its transformations over time.
The Markets were planned in the II c. AD to be the headquarters of both the administrative and commercial activities carried out in the Imperial Forums.
Its buildings were made by cutting the slopes of the Quirinale hill, along six levels connected by stairs and a road. After the end of the Roman Empire they were transformed into a noble family's residence, then into a fortress and later into a convent.
These buildings represent a marvelous example of ancient spaces of which, a rare event, even the elevated parts are conserved. A suggestive visit for lovers of ancient architecture.
Inside the Markets you will also visit the Museum of the Imperial Forums, with its extensive reconstructions and valuable architectural finds, and a room dedicated to the history of amphorae as containers for the transport of good.
Duration: 2 hours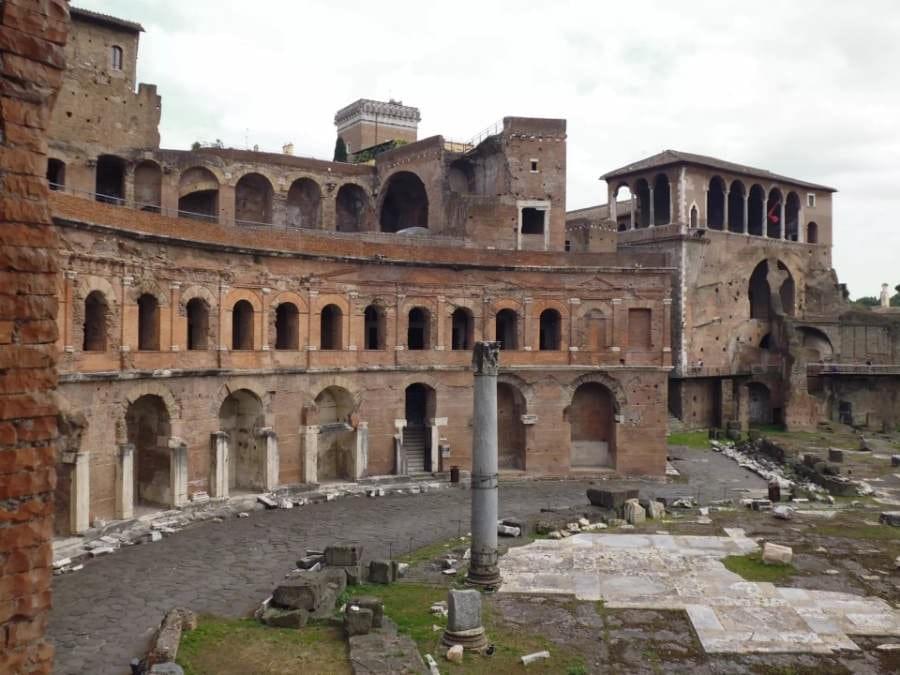 TOUR USEFUL INFORMATION
Entrance ticket: Full € 15, reduced € 13
Further informations at the Official website
COST
Guided tours cost € 60,00 per hour, for groups of 1 to 5 persons. 
The cost does not include entrance tickets, reservations, transfer costs, radios with headsets and tips.
For any request we invite you to contact us by mail: we will be happy to help you realize your tailor-made tour.
Contact Us for further information